About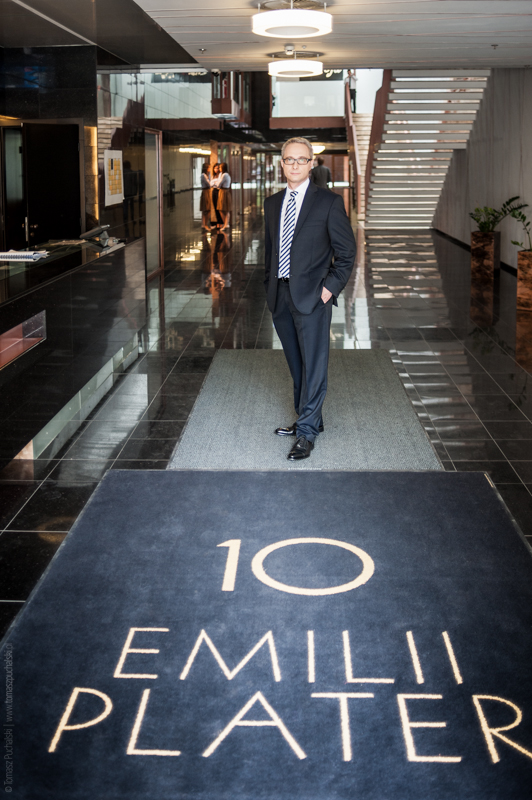 The Law Office of Attorney at Law Mariusz Dzidowski based in Warsaw is a team of experienced lawyers who specialize in providing legal services to business and transactions on real estate market.
Being aware of the growing competition on the legal services market over the past few years, we have decided to present ourselves on this site by showing what distinguishes us out of other law firms and encourage you to entrust us with managing your business matters in terms of their legal services aspect.
We offer to our customers comprehensive legal services related business operations performed  by our clients. We also specialize in real estate law, serving many entrepreneurs in the construction sector, including construction and development companies, as well as housing cooperatives and housing communities, and local government units.
An important part of our business is also advising on denationalization restitution issues, including in particular the representation of Clients in the cases of so-called Warsaw land properties acquired under the Decree of 26 October 1945 on the Ownership and Use of Land Property within the Capital City of Warsaw, as well as in restitution cases of property acquired under the Decree by the Polish Committee of National Liberation (PKWN) of 6 September 1944 on Agrarian Reform and the Decree by PKWN of 12 December 1944 on Takeover by State Treasury of Ownership of Certain Forests.
We also provide our clients with legal advice on criminal law, as we work with a law firm specializing exclusively in this field of law.
Clients of our Law Office do their business outside Poland's borders, including the area of the Russian Federation, Ukraine, Kazakhstan, Hungary, Romania and Norway, and we are here to make it easier for them. That's why we cooperate with reputable foreign law firms, inter alia from Russia, Hungary and Romania. Legal services for Eastern European Clients are provided in Russian language, which significantly facilitates cooperation and enables faster achievement of the objectives desired. Of course, we serve our customers in English as well.
Believing in the need and also the demand for continuous self-development to keep pace with the constantly-changing reality around us, our lawyers keep incessantly expanding their knowledge in order to be able to best represent the interests of their clients. Attorney Mariusz Dzidowski has completed one-year course "European Union Law in Practice," organized by the Lazarski University in Warsaw and conducted in Russian language by Russian lecturers of the Russian Law Program organized by the Lazarski University in collaboration with the Academic Law University in Moscow, operating at the Institute of State and Law of the Russian Academy of Sciences,  and his acquired knowledge he has been using to serve Polish entrepreneurs doing business in the Federation Russian and the customers from the Russian Federation in Poland. The course "European Union Law in Practice" has also been completed by Lawyer Trainee Justyna Gałka.
We are also proud of the fact that we have been providing our legal services to the Embassy of the Russian Federation in Poland for seven years.
In order to provide our Clients with the best comprehensive services possible, our Lawyer's Office regularly works with public notary and court enforcement offices, tax advisor, and the translation office (www.rulang.pl).
Our greatest asset is satisfaction of our Clients.